.

.. for small surfaces :

Experience has shown that the small defective spots on a marble floor surface are what
give rise to the most criticism and, unfortunately, to the most claims.
Very often, quite expensive repair work has to be carried out as the result of damage or
inexpert use of cleaning products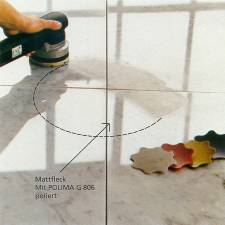 Repair work includes:
grinding scratches

sanding overlapping edges

polishing dull spots

referbishing heavy traffic areas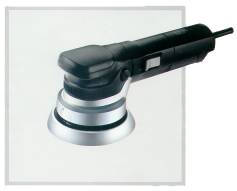 The DNS Natural Stone Restoration System
using the "G 806 Polima" machine is particularly suited for this demanding type of
work. This handy polishing machine has been
specially designed for this kind of problem.
Depending on the task to be performed, the
machine is fitted with exactly the right polishing disk (Polidisk H 900). A major
advantage of the DNS system is that no dust
is produced and no chemical additives are
used. This special machine is delivered ready-
to-use, with adaptor disk, in a transport case.
For safety reasons, the machine has to be operated through an isolating transformer
(220 V).